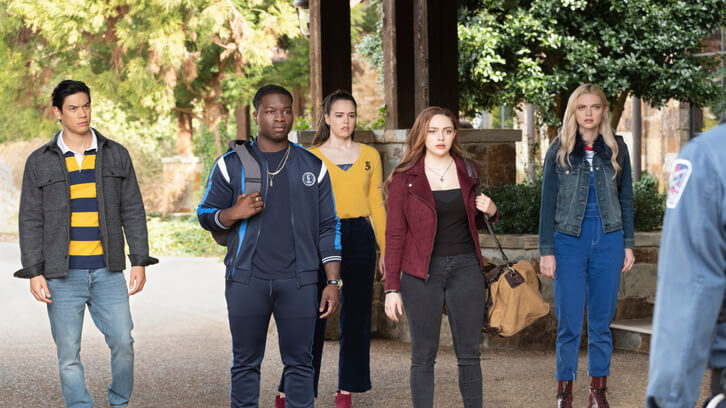 Que nous réserve les scénaristes pour le prochain épisode de Legacies, l'épisode final saison 1 1×16, intitulé « There's Always a Loophole » ? Découvrez sans plus attendre le synopsis, les photos promotionnelles et la bande annonce du 15ème épisode de la nouvelle série issue des univers de Vampires Diaries et The originals.
Le résumé :
Quand un groupe de visiteurs importuns s'installe à la Salvatore School, Hope prend la tête des poursuites pour protéger ses amis. Pendant ce temps, MG dévoile un secret concernant sa mère et Josie se trouve dans une situation désespérée.
La bande annonce :
L'épisode sera diffusé sur la CW le jeudi 28 mars 2019.
Vous l'avez déjà vu ? Donnez une note à l'épisode :





(3 votes, average: 5,00 out of 5)


Loading...
La galerie de photos :