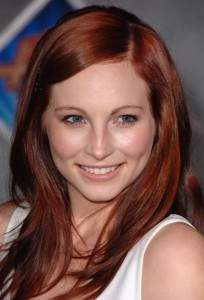 Candice Accola est une actrice américaine née le 13 mai 1987 à Orlando, Floride. Elle est également chanteuse.
Six mois après avoir emménagé à Los Angeles, Candice démarra une carrière de chanteuse avec son premier single « It's Always the Innocent Ones ». Elle termina le lycée par correspondance et elle fut diplômée en 2005. A partir de là, elle apparut dans quelques séries TV comme Spernatural, Greek ou encore How I met your mother.
Elle continua sa carrière de chanteuse notamment en faisant une apparition dans les films « Hannah Montana & Miley Cyrus: Best of Both Worlds Concert » et « Hannah Montana: The Movie ».
Elle joue le rôle de Caroline Forbes dans The Vampire Diaries